UAE News - Emigrate UK Page 3
This is the category page for all UAE news here on emigrate.co.uk, where you can view all the UAE emigration news.
Expats warned over online scammers offering UAE visas and jobs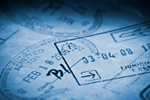 Expats looking to live and work in the UAE are being warned to watch out for visa and job scammers. In spite of increasing problems caused by the nationalisation of employment sectors, the UAE is still a magnet for expats looking to improve their careers and earn more money. Unfortunately, not all online job offers and visa services...
Reasons why Qatar is expats' most popular Gulf State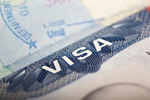 Inflated salaries and a luxury lifestyle aren't all there is to living in Qatar as an expat. In a short period of just under 50 years, the emirate of Qatar has transformed itself from a barren desert to a major, ultra-modern metropolitan hub. It's still growing and expanding after becoming an independent state in 1971, and still...
Kuwait government attempts to clarify rules re expat driving licenses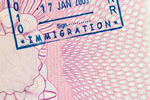 If you're thinking to relocate to Kuwait and driving to and from work, thinking again might be the best idea! It seems the Kuwaiti driving authorities are unhappy about spending the entire day answering queries from confused expats about driving licenses, as they've now issued a clarification of who can and who can't legally drive...
Abu Dhabi reinvents itself as a luxury international retirement hub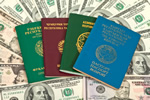 Since the recent changes in property law benefiting expats, Abu Dhabi is reinventing itself as an upscale designer retirement hub. The new UAE laws on expat freehold ownership and the new retirement visa scheme are aimed at creating the right ambience for expatriate retirees with capital to invest in upscale property and the Gulf State...
UAE gradually opening formerly closed doors to expat integration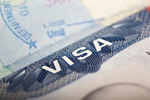 Dubai's pace of change over the past several years has made the expat destination seem far more welcoming to expats. It's hard to believe that, not so many decades ago, the 21st century glittering metropolis of Dubai was just a laid-back fishing community existing on the bounty of the sea in a time-capsule bubble. It's now a world...
Confronting the cultural challenges of a move to Dubai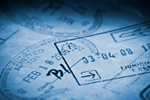 Moving overseas to take up a new position is hard enough but, for those heading for destinations with cultural challenges, it can be even harder. A reassignment or relocation to Dubai is the dream of many upwardly-mobile expatriate professionals due to its promise of fast advancement and a generous salary. However attractive Dubai as a...
Adjusting in advance to the expat experience in Dubai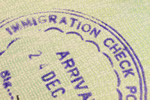 Leaving the home country and setting up in a cosmopolitan, internationally famous city such as Dubai can be scary if you're not well prepared. Many new expat arrivals in Dubai are fully supported by their companies, making the transition as smooth as possible, but those arriving to find the job of their dreams will have a harder time....
New Dubai medical centre needs expat professional healthcare staff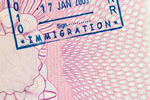 A number of vacancies for qualified expat medical professionals are now open at a new Dubai medical centre. Dubai's Pakistan Association Medical Centre will be hiring experienced medical professionals including general practitioners, lab technicians, registered nurses, a receptionist and an experienced radiographer for their new clinic,...
Prospects for expat employment in the Gulf States decline still further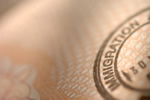 If you're looking to find employment in Oman, you're perhaps just several years too late. Expats at managerial level looking to further their careers via a stint in Oman may well have to consider another destination as its job opportunities have now been vastly reduced in a move aimed at boosting the employment of locals. The recent...
Why choose the Emirates over all other expat professional destinations?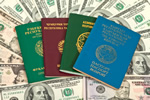 Out of all the world destinations for ambitious expatriate professionals, why choose Dubai and the UAE? These days, the entire world is every expat's oyster, with amazing opportunities just a flight away from the home country. The dawn of the internet age changed the rules for those adventurous enough to consider living and working...