UAE News - Emigrate UK Page 3
This is the category page for all UAE news here on emigrate.co.uk, where you can view all the UAE emigration news.
Saudization failing as expat professionals still occupying public sector positions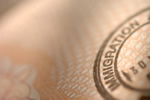 According to a recent study, 60,386 Saudi public sector jobs are being held by expat professionals. Saudi Arabia's recently released analysis of expatriate uptake in public sector jobs seems to indicate Saudization is still failing at the professional level. Whilst the Kingdom isn't as popular with career-oriented expats as in the...
How to get a mortgage as an expat professionals in the UAE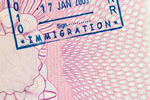 For expats who've settled into their new UAE jobs and enjoy their lives, it's possibly time to consider buying a property. Buying a home as an expatriate professional in a vastly different land is a big decision, although finding the perfect place to hang your hat is the easy part as there's plenty of choice in the UAE. It has to be...
Saudi Arabia?s banned items list is well worth reading before you relocate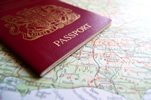 If you're about to fly to Saudi Arabia to take on a new career challenge, unknowingly carrying a banned item in your luggage might bring on your worst nightmare. Saudi is simply not like any other place you may have visited or worked in before, with learning about rules which seem illogical at best and unbelievable at worst one task...
How to land a Gulf State dream job in spite of the competition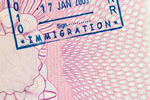 In spite of its many cultural issues which bother the average Westerner, the Middle East is still the place to go to develop expatriate careers. The three main reasons for considering a relocation overseas are a wish for new experiences, a chance to get to grips with an unfamiliar culture and the opportunity to achieve career goals. For...
Bahrain wins out on career boosting for expat professionals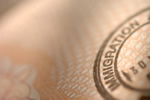 The tiny emirate of Bahrain is surprisingly good at boosting expat careers. Bahrain is the lesser-known emirate of the Gulf States, with its total area 200 times smaller than Florida and its population set at around 1.5 million. Despite its size and its political and economic problems, its archipelago of some 300 islands is strongly rated...
Ponzi schemes steal millions from expats in the Gulf States region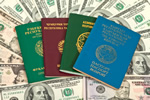 Muslim investors all across the Gulf States poured their cash into Ponzi schemes set up by Heera Group and lost the lot. Many thousands of expat workers and citizens in the UAE and other Gulf States were enticed into investing in financial instruments promising 'guaranteed' 36 per cent returns. The so-called investment plans were...
UAE expat poll shows dissatisfaction with financial advice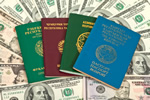 Just as the UAE's finance ministry launches new regulations, a poll of expatriates has revealed 32 per cent don't trust IFAs. The CFA Institute study centred on the trustworthiness of financial advisors working in the UAE, with its results identifying a significant gap between the expectation of investors and their satisfaction with...
How to date safely in Dubai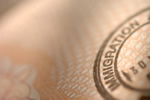 As if being a female in Dubai isn't tough enough, you'll need to get used to the emirate's dating protocols. For new female arrivals, Dubai may seem like a pleasure palace for the privileged complete with great-looking guys in romantic white robes. As with every other expatriate destination on the planet, reality may take a while to...
Expat startups in UAE suffering from ban on VoIP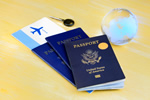 As if launching a startup in the UAE isn't tough enough, entrepreneurs are having to cope without access to essential VoIP products such as WhatsApp, Facetime and Skype. The de facto ban imposed by the UAE on these popular add-ons increases startup costs, deters investors, reduces productivity and damages the competitiveness of...
Working in Dubai as a female expat professional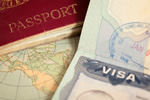 Relocating, even to familiar countries, can be an overwhelming experience, but for female professionals moving to a Gulf State it's even more of a challenge. Surprisingly, it's not that difficult to actually get a job if you've arrived as a professionally-qualified trailing spouse, with online job openings the best way to start....