UAE News - Emigrate UK Page 2
This is the category page for all UAE news here on emigrate.co.uk, where you can view all the UAE emigration news.
Proposed new Kuwaiti law aims to rid the country of expat professionals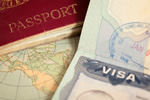 Kuwait is now planning to sack all expat professionals and replace them with locals. According to the Kuwait Times, the emirate's government is about to give the go-ahead for the sacking of all expat employees and replacing them with locals. In addition, all expat employment applications already in the pipeline are to be frozen,...
Wealthy expats in UAE may get more investment protection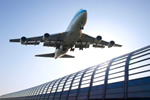 Are the Gulf States about to lose their reputation with IFAs as the land of milk and honey? First built up, then buoyed up by the region's massive reserves of oil, the Middle Eastern economies soon became the destination of choice for expatriate professionals determined to generate their personal wealth as well as that of their new...
Expat exodus from UAE threatens regional economic stability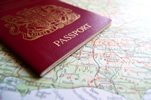 If you've been planning your expat life around a job in the UAE, you may be too late. According to reports on the region, the entire Middle East including the UAE is now heading full tilt towards an economic downturn even more devastating than those which followed the 2008 financial crisis and 2014/2015. The reason is the double whammy...
Jobless expats in UAE get repatriation flights paid by employers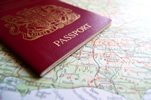 If you're considering a reassignment to the UAE, things aren't exactly what they used to be. Nowadays, expats looking to move on from an existing job to another country need to have patience due to the worldwide lockdowns caused by the pandemic. In the same way, employers in popular expat locations such as the Gulf States are also...
Expats in the Gulf States urged to sympathise with rich list losses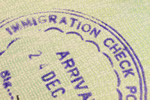 Whilst you're confined to your high-rise expat apartment in Dubai wondering how to celebrate Easter, remember to spare a caring thought for the 13 UAE billionaires whose holdings have dropped like the proverbial stone due to the virus's effect on the economy and property values as well as the NMC Healthcare financial scandal. The...
Saudi Arabia scores high in expat care during the pandemic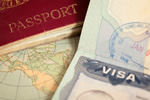 Recent expat arrivals in Saudi Arabia are now very glad they came. Prior to the coronavirus pandemic, the Gulf States as a whole had a mixed reputation as regards attitudes towards the almost overwhelming numbers of expat professionals living and working in the region. Nowadays, the emirates and Saudi Arabia itself seem to be looking...
Jobless expats in Kuwait urged to hang on as landlords get ugly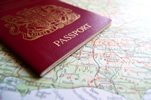 Expats in Kuwaiti rental accommodation are getting scared of eviction by their greedy landlords. One of the major concerns for expats who've lost their jobs in Kuwait as a result of the coronavirus pandemic is losing their tenancies after being unable to pay the rent. Following a good number of sympathetic real estate campaigns urging...
UAE government doing all it can to support its expat professionals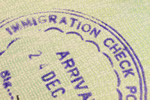 The UAE is releasing a number of new orders intended to help expats, residents and all businesses during this difficult time. The emirate's Abu Dhabi-based government has issued a number of new orders aimed at both residents and expats caught up in the panic and chaos of the worldwide coronavirus pandemic. Most importantly, expatriates...
Saudi king to pay expats' covid-19 hospital costs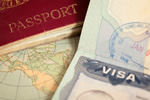 Expats living and working in Saudi Arabia who've caught the coronavirus will have all costs involved paid by the kingdom's monarch. The popular expat professional destination is fighting hard to control the pandemic's outbreak within its borders, with its Health Minister urging all those who believe they may be infected to get...
Identifying home as a serial expat travelling between two destinations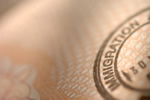 How do serial expats cope with continually moving between several destinations? Wherever in the world expats decide to live, the feeling of 'home' is an important part of settling in and adjusting to a new culture and new experiences. For long-stay expatriate professionals, it's all part of the game but, for those staying for a few...