Dubai eases up on laws restricting expats and visitors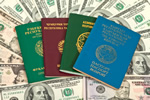 In the past, expats looking for a destination guaranteed to both boost their careers and pay dream salaries may well have rejected Dubai as being too restrictive.
It's true that, for many years, Dubai was seen as restrictive as regards many aspects of the expat lifestyle, but recent changes across the board have improved the emirate's image amongst expat professionals. Perhaps the most welcome were the new five and 10-year visas, giving stability as well as a chance to improve the CV against a possible move. Unfortunately, the new visas are restricted to investors, medical professionals, entrepreneurs and suchlike, with the bulk of expats unable to apply.
Entrepreneurs with innovative ideas are now supported by a number of accelerator programmes formerly only available to Emiratis but now open to foreigners. In addition, companies in a majority of sectors can now be wholly foreign-owned, with only security and oil exploration restricted to Emirati citizens. Sectors such as transport, hospitality and even space exploration are now open to foreigners. Improved public transport is another plus point as regards change and includes water buses and water taxis as well as an upgrade for the Dubai Metro.
For expats with hospitality start-ups, the opening of multiple-entry ports is expected to boost tourist numbers to Dubai as it reduces both costs and hassle for visitors, and the free visas for dependents 18 years old and younger will apply for the three summer months ending in mid-September. Perhaps the most welcome change of all is the granting of alcohol licenses to foreign visitors. Non-Muslims can now apply for a 30 day permit allowing the purchase of alcoholic drinks from designated outlets, albeit with a warning about drinking responsibly.