UAE gradually opening formerly closed doors to expat integration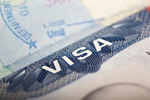 Dubai's pace of change over the past several years has made the expat destination seem far more welcoming to expats.
It's hard to believe that, not so many decades ago, the 21st century glittering metropolis of Dubai was just a laid-back fishing community existing on the bounty of the sea in a time-capsule bubble. It's now a world capital attracting wealth, promising ultimate luxury and is the dream destination for many thousands of career-hungry expat professionals. Development is still the buzz-word, but nowadays customs and culture are changing as fast as the cityscape itself.
Even so, the Gulf States are still some of the world's most socially conservative regions, and newly-arrived expats still struggle to avoid giving offence or, worse still, breaking a law they didn't know existed. However, the changes made over the last 10 years or so do make expat life more straightforward, even as regards long-term residency, a step which would have been impossible until recently. Secure, long-term residency rights have been a cause for expat contention for some years, especially with those who've spent a good few years of their professional lives helping the UAE become as it is today.
Finally, the emirates' long-awaited, recent creation of five and 10-year visas is a reality, even though it only applies as yet to entrepreneurs, doctors, investors, brilliant students and specialists in art and culture. The millions of workers who don't qualify may need to wait a good deal longer, if ever, to gain long-term stays. Other improvements include the long-awaited extension to the Dubai Metro service, due to open next year, and waterways travel is now possible via water buses and water taxis.
There's also a sudden rush to utilise Dubai's year-round sunshine with the installation of a massive solar power park and even solar-powered apartments. Importantly, foreigners can now own their companies outright without the need for a 51 per cent holding by an Emirati citizen. Start-up entrepreneurs can even make use of Dubai's state accelerator funds aimed at innovative business concepts.