What's Dubai really all about for the average expat professional?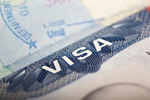 Out of the seven Arab states making up the United Arab Emirates, Dubai is the best known and is traditionally considered by ambitious expat professionals to be the pot of gold at the end of the rainbow.
UK expats with dreams of a desert wonderland giving a fresh start as well as relief from the depressing British climate could be forgiven for believing they've won the lottery when they're relocated to what's known locally as the 'sandpit'. Job ads glorify the never-ending sunshine and the tax-free salaries, but somehow forget to mention the downsides of this luxurious posting. A favourite description of the emirate is 'Las Vegas without the casinos', but the reality is a totally different story. In-your face Western everything carefully covers up the truth that Dubai is, first and foremost, an Islamic state where Sharia law predominates and the police have all the power necessary to make expats' lives hell on earth. The hard-line interpretation of the law has resulted in expats being jailed for crimes they didn't even know they were committing, whilst an innocuous kiss or hand-holding can result in a prison sentence. Others don't realise swearing is a crime, as are being drunk, posting anti-government comments on social media, being gay or sharing an apartment with someone of the opposite sex.
If you can get through the above and still want to take that job, you'll soon realise the only constant in this wonderworld is change, especially in the construction industry where every new building must be larger, taller, more expensive and more luxurious than its immediate predecessor. In spite of all the above, life for expats in the ever-expanding futuristic city is very easy, with service business employees ensuring you don't ever need to lift a hand to help yourself. It also has to be said the city is one of the safest on the planet – so safe it's fine to leave your doors unlocked when going out on the town. Closed circuit TVs are literally everywhere, recording every move.
For expats curious about Dubai's traditional side, it's easily found in the twisting alleys of the souks and at historic sites such as the creek and Al Bastakia. However, expats who look too carefully may also spot migrant workers being treated at best like serfs and at worst like slaves. Many arrive already heavily indebted to their recruiters' provisions of work permits and transportation. For would-be expats still determined to give the location a try, it pays to remember the good old days of lucrative contracts including generous perks are now history. Perhaps the worst thing of all is, if you've managed to negotiate all the hazards of Dubai life and are approaching retirement age with a wish to stay – forget it, as that's out except for those who've become dirham millionaires one way or another. Losing your job will also mean you're headed for the airport in double-quick time. In this amazing city, nothing is exactly what it purports to be..