Kuwait again worst world country for expat professionals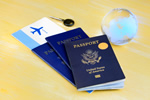 Far from being the answer to expat professionals' dreams as it was in former decades, Kuwait is now the world's worst expatriate destination.
For decades, the Gulf States as a whole were seen by expat professionals in the oil and gas sector as the dream destination for both career advancement and stunning salaries. Kuwait was no exception, until the dream died and was replaced by Kuwaitization. Nowadays, scarcely a week goes by without another parliamentarian demanding expats en masse should be sent back home and their jobs given to locals, whether they're qualified and experienced or not.
It seems surveys, derided by many as PR stunts, do have their uses, as Kuwait is now in the company of countries such as North Korea, Nigeria, Russia, the Brexit-bound UK and India as the worst possible reassignment destinations on the planet. This isn't the first time the former luxury hangout has hit rock bottom in an expat survey as, from 2014 to 2016, the emirate was in a similar position. In 2017 it was second-worst, and the 2019 result mirrors that of last year. The quality of life and ease of stability sub-categories said it all, with Kuwait ranked last in both, although a slight improvement was seen in the personal finance category. Personal happiness, leisure options and travel opportunities all failed to impress, leading to the health and wellbeing category being judged the worst in the world.
Just 35 per cent of respondents said life in Kuwait was satisfactory, as against neighbouring Bahrain and its score of 81 per cent for the same category. Expats in Kuwait, it seems, are forced to deal with feelings of alienation and a lack of Kuwaiti friends as well as a total lack of job satisfaction reflected in an unsatisfactory work/life balance. The high cost of living was also a bone of contention for many, in spite of high salaries and the usual relocation perks. As if the above wasn't bad enough, the survey revealed a decline in communications and English language skills in the emirate compared with the situation a few years ago. The top Gulf State as regards expat opinions is Bahrain, followed by Qatar, Oman and the UAE. Interestingly, Saudi Arabia wasn't even included in the survey's classifications.