Are co-living spaces the affordable way forward for new expats in Dubai?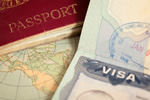 Are co-living spaces the affordable way forward for new expats in Dubai?
With the majority of co-living projects still at the construction stage, are developers relying on investors to popularise this new concept? At a time when human interaction is becoming less and less important, especially in the younger generation, real estate agents and developers believe they're on the right track with their innovative ideas for communal accommodation. For once, the developers seem to be marketing a potential success story, surprisingly in a city where a display of wealth seems to be the only way to get ahead.
Although the majority of the new constructions are still being built, interest is ramping up amongst targeted buyers, spurred by the high cost of traditional homes and work spaces. Two co-living developments in Dubai Hills are already selling well, even although completion isn't scheduled until mid-2021. Even off-plan spaces are getting interest, increasing throughout the past year as completion dates in 2020 draw nearer. Interiors are minimalist, as are exteriors, gyms, swimming pools, interaction spaces and business centres, and cinemas and games rooms are included.
Targeted buyers and renters are young entrepreneurs, expat professionals in the tech sector, small business owners and millennials working from home. Plus points for new arrivals are cheap rents and the chance to make new friends easily in an environment designed to promote interaction. Other creative ideas such as offering a trade license along with a unit are expected to increase interest in co-living amongst Dubai's freelancer community. Whilst residents can enjoy their own private spaces, access to communal facilities can help combat loneliness, isolation and the 'disconnection' common in today's younger society.