Qatar now encouraging expat professionals to buy rather than renting homes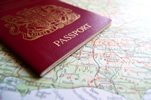 Newly arrived expat professionals in Qatar are being encouraged to invest in property rather than rent.
Qatar's various new policies are aimed at making the emirate more attractive to expat professionals, with the most important the new five-year residency visa. This and an increase in the number of areas where freehold properties are available is expected to increase the number of newly-arrived expat purchasers of real estate as well as persuading already-established professionals to purchase rather than continue renting.
According to a recent release, properties for sale at just under QR two million now provide investment opportunities as well as homes for the 80 per cent of the population who're expats living and working in Qatar. Many are now spending between 30 and 40 per cent of their income on rented properties, mostly due to uncertainty over contract lengths and lack of investment capital. Buying a property via a local mortgage shortly after arrival saves money on rentals and gets good capital returns over a period of years.
Down payments on homes run at approximately 30 per cent of the asking price, with monthly mortgage payments spread over a 20-year period. Those applying for a loan must have a minimum monthly income of QR 15,000, with liabilities set at below 50 per cent of income. As an alternative, several Qatari developers are offering payment plans on completed or off-plan properties at 15 to 30 per cent deposits with repayments spread over three to four years of instalments made either quarterly or half-yearly.
For expats able to get loans of QR2 million there's plenty of choice in popular freehold areas including The Pearl and West Bay Lagoon, both of which offer townhouses as well as serviced and standard apartments. Such properties are also suitable for buy-to-let rentals, and older, larger homes can be had for under QR2 million in areas such as Al Khor, although these are usually only sold to Qatari households. Nowadays, with the loosening up of many previously expat-restrictive laws in Middle Eastern expat hubs, buying rather than renting could make good sense.