Expats in Kuwait less than happy with their jobs and lives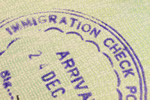 It's survey time again, with different studies revealing different results for a swathe of worldwide expat destinations!
The latest InterNations study is hitting hard on Kuwait City, ranking it as the worst on the planet for expatriate professionals. The expat hub was ranked last for its lack of leisure activities, unreliable local weather and climate, lack of environmental quality and local transportation options. In general, the GCC states as a whole were slammed for their lack of a good work/life balance as well as an increasing trend in job insecurity.
As a result, it seems over 33 per cent of respondents in Kuwait were dissatisfied with their jobs, with 20 per cent also criticising the lack of opportunity to further their careers. It's also possible that ongoing restrictions, job insecurity due to Kuwatization and the constant attacks by one particular female member of the Kuwaiti parliament are having seriously negative effects on the emirate's expat professionals.
Top of the tree as regards best cities for expats were four Asian cities, Singapore, Taipei, Kuala Lumpur and Vietnam's Ho Chi Minh City. Vietnam is now an up and coming destination for expat retirees and tourists as well as for expat professionals, and is gearing up to be the fastest-growing Southeast Asian economy as well as the most popular for new startups.
Given that all the GCC states are now operating plans to get rid of expat professionals, hopefully replacing them with home-grown versions, the popularity of the region as a hub for expat talent, high salaries and a luxury lifestyle is on the wane. Safety and security are now looming large in expats' minds when planning to relocate, and continuing instability isn't likely to attract talent to where it's still needed.