Long stay expats in UAE praise its opportunities and cultural tolerance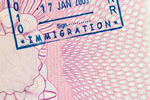 Although the UAE may not be every expat's dream destination, those who've embraced its culture as well as its financial benefits are glad they came.
Nowadays, the UAE is a melting pot of diverse nationalities and their individual cultures, all of which form the background to opportunities for expat professionals in many fields. The emirates' culture of tolerance has resulted in many talented incomers becoming long-stayers who consider the Middle Eastern hub their home. Some now own successful businesses, others have followed their dreams and furthered their careers as a result, and all are grateful for the chances they've been given.
The UAE is now preparing to celebrate its 48th National Day, with expats who've lived and worked there for decades speaking with local media about their own experiences since they arrived. Entrepreneurs tell about endless opportunities, and female expats say they truly appreciate the safe environment, especially as the world in general seems insecure right now. One expat owner said he'd been amazed by the speed of development, adding some 200 nationalities are now part of the emirate and all respect each others' cultures and lifestyles.
One Irish expats who's lived in the emirates for 14 years loves the variety of cultures and the way they integrate with each other on a daily basis in order to make the most of the endless opportunities. Some admitted they experienced culture shock when they first arrived, but all agreed the thriving multinational community is a precious reality in a world which seems to be more and more confused by the increasingly intolerant international situation.