Jobless expats in UAE get repatriation flights paid by employers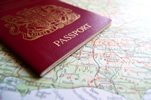 If you're considering a reassignment to the UAE, things aren't exactly what they used to be.
Nowadays, expats looking to move on from an existing job to another country need to have patience due to the worldwide lockdowns caused by the pandemic. In the same way, employers in popular expat locations such as the Gulf States are also being hit with governmental orders ensuring they treat those who are leaving in a fair manner.
The UAE is the perfect example of a once favourite destination for expat professionals looking to enhance their careers with a stay in its exotic desert lands. However, since the coronavirus pandemic ratcheted up preferences for local talent, many expats are deciding to leave rather than find another employer willing to take them on. Expat job loss numbers have increased as a result, especially as the region's economy is being affected by the dramatic slump in oil prices, but those wishing to leave are unable to do so due to lockdowns.
As a result, many are having to wait until their home country governments get around to organising repatriation flights, with some unable to afford the high prices demanded for the facility. What many trapped expats may not realise is that UAE companies which let employees go are responsible for their repatriation costs to either the country of residence at the time of hiring or to any other destination preferred by the former employee. Should the expat then take on another job in the emirates, the new employer will bear the same responsibility.
Should employers refuse to pay or cannot afford to pay, local government must do so and is allowed to recover its expenses from the former employer. Problems exist since the pandemic invaded the UAE in that many smaller companies can't afford to cover the high repatriation prices as their businesses are struggling due to the lockdown. Some are simply suspending their employees' jobs or putting workers on unpaid leave, saying when the virus is gone they can work again even although they've had to return to the home country in the meantime.
Low-scale expat workers who've been let go due to the effect of the virus on the economy are in a hard place as regards accommodation and food, with some finding shelter as and when they can. Numbers who'd just arrived when the lockdowns began are being helped by social workers and are unable to afford their country's repatriation flights. All told, the effect of the pandemic on the former UAE promised lands will take time to be sorted, and will depend largely on the generosity of each individual state.