Spanish association joins expat groups to fight property laws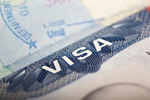 A Spanish group has teamed up with two British lobbying associations to combat Spain's property laws.
AMA, an association consisting of Spanish homeowners in the town of Cantabria, has joined up with expat groups AUAN in Almeria and SOHA in the Axarquia in their fight to protect illegal properties being demolished after they were initially purchased "in good faith".
The three groups are set to make a direct appeal to the Senate in an attempt to convince it to vote in favour of altering Ley Hipotecaria – the Mortgage Law.
The three groups suffered a blow in April when the country's Senate's Justice Commission rejected proposals to change the law to protect property owners with planning problems.
The president of AMA, Antonion Vilela Fernandez, insisted that legislative change had to take place in order to protect people who had bought properties in good faith.
Meanwhile, AUAN estimates that there are around 300,000 illegally built homes across southern Spain.
The Senate is expected to make an announcement in the coming days.