British expat retirees hit by massive scam and arrest of IFA firm CEO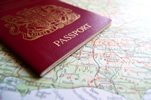 QROPS retirement savers are concerned for their offshore pensions' futures as one provider's CEO is arrested and another provider closes down.
QROPS, first launched in 2006, have been favourites with expats and British pension savers approaching retirement age for over a decade, although the role of overseer taken by HMRC has frequently been the butt of strong criticism for its high-handed approach to the product itself and its pension savers. Unexplained delistings of offshore pensions, heavy-handed and unfair treatment of pension savers exposed when delistings occur along with downright mistakes haven't helped expats feel secure about their financial futures.
The latest scandal raising hairs on the backs of expat investor heads involves two unfortunate happenings – the closure of QROPS provider Continental Wealth Management and the arrest and subsequent release in Gibraltar of STM Group's CEO Alan Kentish. The Costa Blanca –based Continental Wealth Management (CWM) closure in late September/early October is the most serious, as it involves some £50 million of client assets and 500 investors, and is being reported as a scam aimed at retired British expats by financial sharks.
Consumer financial rights champion Pension-Life is investigating CWM, and is reporting that many clients have suffered huge losses. Shortly after the news hit local English language media, one of their clients was hospitalised due to a stroke, with her husband saying the shock of losing their entire savings was responsible for the attack. Sadly, the CWM scam is typical although on a larger scale than the majority of similar financial scams taking place in expat destinations across the world.
According to Pension Life, CWM's murky history began with its now former MD Marco Floreal's pushing of investments in Evergreen QROPS which is now shut down. Cold-calling was the initial strategy along with the usual worthless guarantees and the final result was 300 victims trapped in the so-called investment as they're banned from transferring out. Total losses incurred are around £10 million, and Floreal has moved on to fresh pastures as MD of Carrick Wealth.
From 2013 onwards, CWM invested hundreds of low and medium risk clients' savings in high risk assets, copying clients' signatures whilst happily ignoring their requests for safe investments. When losses began to surface, clients were fobbed off with 'they're only paper losses' and suchlike comments. In spite of endless online warnings, advice from genuine financial professionals as well as regulators and reports of similar scams, it seems the dregs of the financial services industry are still very much alive and kicking. Potential expats should take note as, if it sounds too good to be true - that's exactly what it is.