House hunting expats with DIY experience could bag a treasure in Italy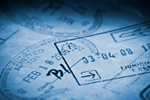 If serious DIY was your hobby back in the home country, renovating an inexpensive property in your chosen expat destination should be a breeze!
For would-be expats whose hobby has always been do-it-yourself, the experience you've gained could mean the difference between paying top-dollar for a new home overseas or buying a bargain property and renovating it to suit your dreams. If you've the skills and patience plus a financially secure retirement, Italy is a great place for finding a choice of suitable renovation prospects.
The first task is to decide which region in this stunningly beautiful country is right for you as regards weather, surroundings and expat communities. If you've always lived in a town or city, perhaps a rural property would appeal due to its more peaceful location and stunning views. If city life is your thing, apartments in historic buildings or palazzos might be your best choice. Italy is a country with specific regional diversity with Tuscany, for example, somewhat short of country houses needing restoration as most are already taken!
Southern Italy has many options as regards affordable but dilapidated farmhouses or stone houses at bargain prices, with the Le Marche region relatively undiscovered and similar to Tuscany for its medieval hillside towns, glorious Adriatic coastline and fewer tourists than the majority of other Italian regions. Rustic ruins cost from €15,000, with villas with pools and spectacular views costing around €295,000. In Italy's northern region, bargain renovation properties can be had in the pretty Piemont area, and prices for homes which need major work are now lower than ever.
If you're deadly serious about a renovation project but need to watch the finances, finding an area you love and getting to know the locals is the best way, as many such properties don't make it into real estate agents' offices. The basic is the same as in the home country – location, location, location, and even more important is its closeness to a local shop and weekly market. A lucky few will find hidden architectural treasures and even an historic relic or two during renovation, adding to the sheer romance of renovating a historic home in Italy.