Rentals in all major European cities now less affordable for expat incomers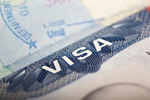 Rental charges for expat accommodation are increasing all across Europe.
According to a popular accommodation website dealing in expat rentals across major European cities, monthly charges are continuing to increase. It's no surprise that London offers the most expensive rents across the board, whether for apartments, studio flats or even single rooms, with an average monthly charge of €1747 for a single-bedroomed apartment, a year on year increase of one per cent. Amsterdam took second place, with a similar apartment costing €1683 monthly, a rise of just 0.5 per cent.
The Austrian capital of Vienna was the location for the highest percentage increase over last year's final quarter, during which already expensive rental charges soared by 8.9 per cent to a monthly rate of 971 euros. Spain's large cities also became far pricier for expats, with Barcelona rentals rising by 9.6 per cent and Madrid's rents increasing by 5 per cent. Annoyingly for many expats, in the main it's the cheaper European cities such as Vienna, Brussels and Berlin which have seen the highest spike in rentals.
Real estate experts are predicting the lower-priced cities will catch up with those offering the highest prices, but no-one's expecting average prices to fall over the next year as housing shortages are approaching the chronic stage across all Europe's major conurbations. Even swift action by a number of municipalities isn't expected to reduce demand for a shrinking supply largely believed to be caused by an influx of expatriates. Across the board, almost all Europe's big cities are now showing average monthly rentals of well over €1,000, with the cheapest location, Turin, showing €876 per month.