British expats advised to double check Airbnb accommodation for drugs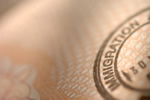 Expats using Airbnb for short term accommodation are being urged to check rental properties carefully on arrival for anything unusual.
The call comes after a British businessman was arrested following a police raid on his rented villa during which 1.5 tonnes of hashish was discovered. Robert Mansfield-Hewitt was on a short business trip to Gibraltar and had used Airbnb to rent a villa on the Rock. Colleagues and friends told local media he is innocent and has been wrongly imprisoned, adding the Chichester-based engineer is in very poor health in the medical wing at a notoriously dangerous Spanish prison. It's understood that, last September, the villa's owner was charged with possession, importation and intent to supply cocaine to Gibraltarians, but is now suspected to be hiding somewhere on the Rock.
Mansfield-Hewitt was arrested at gunpoint on the evening of June 27 and dragged out of the villa practically naked at gunpoint after a raid uncovered a massive amount of hashish hidden in the villa's garage. He was taken to La Linea police station, from where he called his PA, screaming for clothes and the bag of medicines he needed for his condition. Once he was in prison, his health deteriorated still further, causing him to believe he'd not been given the correct medication after he'd collapsed in shock during the arrest. After being rushed to the local hospital's ICU, doctors confirmed his survival was threatened as he hadn't been given the right meds, causing his liver to fail. According to his lawyer, he is now getting the correct dosages but is still in a critical condition.
His lawyer continues to assert he had nothing to do with the drugs found at the rented villa, adding he's fighting daily to have him released on bail. The police have, he said, no evidence linking his client with the hashish, nor has another renter who was staying in the same villa at the same time as Mansfield-Hewitt. Airbnb is being slammed for not carrying out background checks on owners who list on its site. The company says it's now investigating an account belonging to the property owner, but is refusing to take any responsibility, although it's now deleted the villa's details.
Given the popularity of Airbnb with would-be expats arriving in Spain to view and possibly purchase a retirement home or apartment prior to emigrating, the way this has been handled gives cause for concern. Renters are now being advised to check every aspect of their rented property before taking possession, and should call the police as well as contacting Airbnb should something seem not right. This is the second time an Airbnb renter has been arrested on a drugs charge, with a young Scot still in prison awaiting trial after four marijuana plants were found on a property rented from the online site.