Expat victims of Premier FX crash determined to fight for their money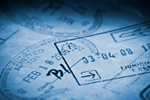 Premier FX was a popular choice for expat professionals remitting moneys to the home country as well as for expat retirees bringing in their pension payments in their host country's currency.
The supposedly reputable forex platform was based in and operated from Portugal, offering all the usual guarantees, but it now seems the safeguards against losses were simply expedient waffle. Amounts lost after the administrators were called in amount to millions, with official reports confirming Premier FX was operating beyond its legal limits. Dozens of clients, most of whom had already realised something was badly wrong, were told the forex business's banker Barclays hadn't been instructed to hold pre-transaction amounts in individual, segregated client accounts. Worse still for those affected, Britain's Financial Services Compensation Scheme has now announced it cannot help victims as the company was not operating under their rules.
However, expat victims in Portugal aren't giving up and have banded together to fight for their lost cash. A dedicated Facebook account has been set up under the name 'Victims of Premier FX' and is linked to the group's fraud investigation and the hunt for the 'missing third parties' who may hold the key to the drama. The group has now been joined by the region's Safe Communities Algarve citizens help group, set up by a retired police commissioner, and information is flooding in from victims and other sources. One retired British expats told local media he suspects those behind the scandal might not have banked on a furious group of elderly, retired expats with all the time in the world to search and research via their computers. It's easily possible information may come in which helps the authorities with their investigations into the debacle, and lines of communication have been set up between Safe Communities Algarve and the British and Portuguese authorities.
One concern shared by all those involved is that any moneys found to still be in the Barclays Bank account will be siphoned off to pay the administrators' legal costs. One strong point already being made concerns a document headed 'regulation and client account security', issued to clients since 2012. Victims believe there is no way that Barclays would not have been aware of the document and its promise and may therefore, along with the Financial Conduct Agency, be attempting a cover-up. Rumours include all major clients being advised to move their money well before the surprise mid-morning closure of the firm, with others still receiving their outstanding funds long after the date on which the firm said it would no longer handle any transactions. As with the majority of financial crimes, suspected or known, the perpetrators can't now be found, and unsuccessful attempts to contact Premier FX employees suggest they've all gone to ground.