BVI residents start campaign against new expat regularisation rules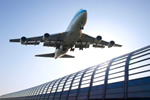 In a surprising update on the BVI's expat regularisation initiative, concerned citizens are hitting social media to persuade lawmakers to vote against the new law.
Local residents in the British Virgin Islands have formed a protest group against the new law and are using social media to urge lawmakers to vote it out. A committee has been formed to spearhead the protests, with an online petition also part of their campaign.
According to committee member Claudia Hodge, a meeting with the islands' premier Andrew Fahie produced no positive replies to questions and canvassing of a number of representatives resulted in tight-lipped non-relevant comments. Hodge told the media the aim of the committee and the online petition was to persuade lawmakers to remove their political hats and don their patriotic British Virgin Island hats.
The committee member also stated the campaign would continue should parliament vote the new law in, as the fight is all about citizens staying relevant in their own country. She's certain opening the permanent residency gates to a flood of wealthy foreigners would result in citizens having to compete with them on property purchase and trade licenses as well as land purchase, thus taking their childrens' BVI heritage away.
It seems the BVI parliament and its PM are determined not to back out of their plan, as its immigration department has already increased its staff numbers in order to make life easy for incomers and those applying for residency. Suitably qualified expats already living in the BVI are now able to submit paperwork until the end of this month, becoming Belongers immediately after they've been granted permanent residency.