Legal News - Emigrate UK Page 13
This is the category page for all Legal news here on emigrate.co.uk, where you can view all the Legal emigration news.
Expat group claims IRS is targeting Americans living overseas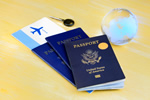 A Switzerland-based expat group representing American expats living overseas is claiming that the IRS is deliberately targeting US expats while ignoring its duties in the homeland. American Citizens Abroad, a Geneva-based group, is taking full advantage of the ongoing congressional investigation into the IRS by accusing the authority of...
US Senate begins debate on controversial immigration overhaul bill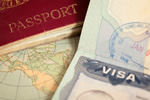 The USA Senate has begun the debate on the new bill intended to fix the country's broken immigration system, with a vote due to be taken by month's end. The controversial bill enjoys bipartisan support within the Senate, but is expected to struggle in the House of Representatives, which is at present preparing its own version....
Bipartisan immigration reform bill makes it to full Senate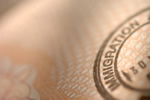 Slewed slightly to the political right to attract Republican votes, the controversial US immigration reform bill is now heading for the senate floor. The centrepiece of the proposed legislation, the 13-year 'road to citizenship' for the majority of the 11 million illegals in the US, has survived intact and may emerge as the most...
US senator submits game changing bill to repeal FATCA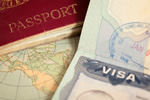 The hated and feared Foreign Account Tax Compliance Act came under attack a few days ago in Congress as a violation of expats' privacy and sovereign nations' laws. Republican senator Rand Paul, representing Kentucky, introduced the bill, stating in a letter to the house that the new law is destructive and unsuitable as a legitimate...
Immigrant impact on town transformation underscores US visa reform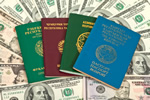 The impact of immigration on one small town in New York State is being seen as an encouragement to the Senate to pass the immigration reform bill. Two decades since he arrived from Mexico as an illegal immigrant, one entrepreneur in this one small town now owns two restaurants, is starting a third, has five employees and is known for his...
Australia and US issue warning over visa admin scams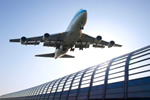 The American and Australian immigration authorities are warning expats looking for professional help and advice on visa requirements and applications to beware of crooks posing as immigration officials. Australia's Department of Immigration and Citizenship is citing reports that phone scammers are targeting the country's international...
Formal filing of US Immigration Reform Bill sparks intense debate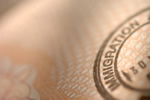 The long-awaited and somewhat delayed bipartisan Senate immigration bill was finally filed early this morning, and is already causing controversy and disagreement. President Obama, whilst admitting the bill is a compromise which awards no single group all it wants, is already urging the Senate to review it quickly and move it forward. The...
Top US tech firms unite in favour of immigration policy reform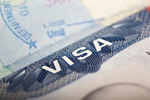 CEOs of a number of the USA's top tech firms are uniting to champion major causes which they're hoping will be addressed in the long-awaited immigration reforms. Microsoft, Facebook and Google are three of the concerned companies, with Facebook's CEO Mark Zuckerberg a primary mover in pushing immigration reform and the legalization...
New support emerges for US immigration reform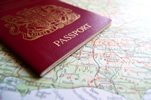 A swathe of new support groups are emerging in favour US immigration reforms as lawmakers get ready to put forward their bipartisan proposals during the next few weeks. The first to declare their support was the National Federation of Republican Women, (NFRW), whose representative announced on Tuesday that a resolution had been passed...
Entry charges mooted for overseas migrants coming to Britain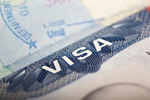 Emigrants arriving in the UK may be forced to pay entry charges, which will be reimbursed on leaving, provided they have not used Britain's NHS services. A financial bond payable on entry is the latest scheme to act as a deterrent to risknationalities. In addition, according to a source close the Home Secretary Theresa May, migrants'...