Legal News - Emigrate UK Page 14
This is the category page for all Legal news here on emigrate.co.uk, where you can view all the Legal emigration news.
US immigration shakeup to benefit unregistered spouses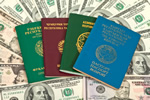 Millions of US couples are banking on the new immigration rules finalised in January to legalise their undocumented spouses and children without having to be separated for years. From March 4, the pathway for undocumented children and spouses of US citizens will be improved by the introduction of a temporary permission to stay prior to a...
Kremlin blasts US lesbian for adopting abandoned Russian child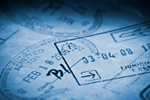 The Russian Foreign Ministry has stated it is investigating the adoption of a Siberian boy by a US lesbian woman, saying she hid her sexuality from Russian authorities. As a follow-on to President Putin's banning of US adoptions of Russian children, considered to be a knee-jerk reaction to new US laws targeting Russian human rights...
Canadian immigration sued by Chinese migrants over processing delays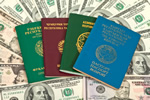 Lawyer Timothy Leahy is acting on behalf of a class action by 46 Chinese applicants under the investor immigrant programme, citing the 'warehousing' of their applications. Leahy is claiming that, between 2004 and 2008, Canada's Citizen and Immigration department accepted a huge number of applicants for its skilled worker programme,...
Singaporean businessman involved in Lee Chestnutt scandal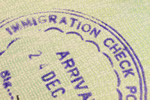 Following the report last week that Briton Lee Chestnutt is to remain trapped in Thailand although charges against him were dropped, a Singaporean businessman has told the same story. An article published by the Straits Times tells that Jaffrey Maharan's legal dispute with his former landlord which had kept him in Thailand for three full...
UK expat trapped in Thailand due to legal chaos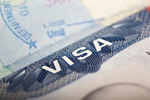 After a three-year legal battle was resolved in his favour, British expat Lee Chestnutt has been prevented from leaving Thailand due to his accuser's lodging of an appeal. Originally, Lee Chestnutt was accused by his Bangkok landlord of criminal damage and theft of furniture from his rented apartment. Although all charges against him...
Suspended sentence cut to allow migration to New Zealand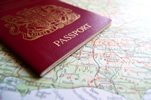 Leicester Crown Court judges have cut an offender's one year suspended sentence for fraud so that she can proceed with her plan to emigrate to New Zealand. Victoria Clayton was convicted of fraud over a five year period, involving the theft of £36,000 from Leicester City Council while doing education outreach work at De Montfort Hall....
Russian anger at US Senate passing of Magnitsky Bill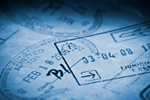 The US Senate yesterday repealed the Jackson-Vanic Amendment, a Cold War-imposed trade sanction, replacing it with the Magnitsky Bill, named for a Russian lawyer who died in custody. The new law grants the normalisation of trade relations between the US, Russia and Moldova, but has a sting in its tail which has infuriated Russian...
House of Representatives targets Russia?s human rights offenders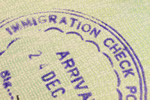 The present-day human rights debacle in Russia received a well-deserved punch from the USA's massed senators on Friday when they voted to repeal the outdated 1974 Jackson-Vanik trade restrictions. Shortly afterwardsm the same senators approved new legislation allowing sanctions against all human rights abusers, thus kicking the ball...
E-Verify System Becomes a Formal Employment Requirement in 4 US States from January 2013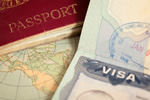 From January of next year, the internet-based E-Verify system which is used to check a potential employee's eligibility to work in the USA will become a formal requirement in Georgia, North Carolina, Pennsylvania and Tennessee. E-Verify is a free program which has been implemented by the US government, used to collate information about a...
UK Border Agency struggling with backlog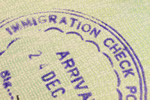 The home affairs committee is calling for more to be done by the UK Border Agency to clear a backlog of failed migrants who should already have been removed from the country. The Home Office has reacted to the report that there are 275,000 people who should have been deported that it is aware of the issues and is already in the process of...