Nigerian visa scammer still in fake marriage after sentencing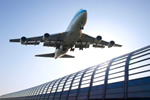 In spite of his fake marriage to an Auckland woman in 2004, arranged so that he could obtain permanent residency ad work permit, Nigerian immigration scammer Anthony Okechukwu is still living with his wife.
Okechukwu was convicted last month and sentenced to eight months' home detention for providing misleading and false information to NZ Immigration. He was acquitted of attempting to bring 11 Nigerian children adopted from deceased family members into the country by means of forged passports and birth certificates.
After marrying in 2004 to gain residency, Okechukwu bought presents for the family as part of the agreement and the couple lived together. His wife swore an affidavit to the effect that the marriage was genuine, thus negating a previous statement to immigration in which she admitted the scam.
The Nigerian was originally arrested in 2010 as part of an immigration department enquiry into 160 cases of immigration fraud. Five men were convicted and over 40 residency applications have been thrown out.
An appeal lodged by Okechukwu has since been denied by tribunal, on the basis that his wife's first statement was more believable than her later retraction. According to an immigration spokesperson, he will be deported next April when his sentence ends.