Over 75 per cent of Americans back new US immigration policy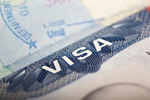 A recent CNN poll showed that 82 per cent of American citizens were in favour of the new immigrations policy now being debated in the House of Representatives.
A high percentage of respondents backed the part of the programme which allows undocumented workers to remain in the country and apply for citizenships provided they have worked for several years and paid taxes. Many considered in was a smart move in that it would generate billions in local, state and federal tax revenues and also stimulate the still fragile housing market.
According to the Centre for American Progress, immigration reform would pump £1.5 trillion over ten years into the cumulative gross domestic product. If the anti vote isn't able to derail the bill first, lawmakers in general can add up the common-sense positives themselves with the help of the bipartisan Senatorial committee.
Conservative think-tank American Action Forum estimates that reform of the present broken system would, by increasing GDP on an annual basis, reduce the federal deficit by £3.5 trillion. A 2004 study by a group of Hispanic real estate professionals estimated that, if allowed to stay, undocumented workers could generate new mortgages worth around £44 billion.
This and other studies over the years have been mostly swept under the carpet, but all gauge the positive effect of legalising the undocumented on the economy in general. Times change, and similar suggestions nowadays are not receiving the hate mail, threats and criticisms suffered by the authors of the previous surveys.
In 2013, politicians and the general public understand the fact that Latinos, for example, have strong aspirations towards owing their own homes. If the reforms are voted in, as many as 6 million new households could result in time, boosting massive increases in consumer spending and real estate transaction income.