Legal News - Emigrate UK Page 12
This is the category page for all Legal news here on emigrate.co.uk, where you can view all the Legal emigration news.
Canadian mother still fighting for visa for her husband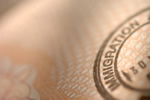 A Canadian-born resident legally married to her Indian husband is hoping against hope that he will be allowed to join her in time for the birth of their second child. Harpreet Sandhu, born to Indian immigrant parents resident in the town of Surrey, met and married her husband in June 2010, and the couple immediately applied for his...
Expats looking to buy repossessed properties overseas warned of pitfalls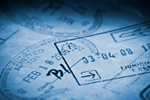 The drastic fall in property prices in many favourite expat destinations overseas is tempting for would-be migrants with homes to sell in the UK as well as for expats on the buy-to-let trail. The boom in property prices in the UK coupled with the massive fall in real estate prices in many Mediterranean hotspots is tempting many...
Canada passes new citizenship and immigration act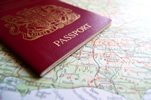 Controversial new rules aimed at strengthening the requirements for access to Canadian citizenship have now been passed into law. The aim of the changes is to make certain that those applying for citizenship are fully prepared for integration and participation in Canadian society. The government is hoping that the requirements will help...
Wealthy Chinese migrant hopefuls to sue Canada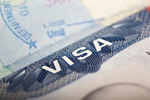 Over 1,300 Chinese millionaire applicants for Ottawa's immigration investor programme are to sue Canada's immigration authority after the programme was abruptly cancelled. According to a report in the South China Morning Post, each of the millionaires in the class action is demanding compensation of CA$4.57 million. The amount...
Spain is favourite migration destination for benefit cheats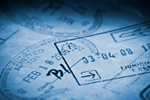 Spain is famous as an expat destination for its sun, sea and sangria, but it seems it's also infamous as a convenient destination for those wishing to cheat the UK benefits system. Almost 800 cases of benefit fraud by expats in Spain were discovered in 2013 by investigators from the UK Department of Work and Pensions (DWP). Many more are...
Thai crackdown on visa runs may affect expat workers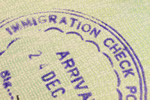 Border insecurity is mounting after Thailand's immigration authority announced a crackdown on the number of border crossing runs allowed to be made by those on a visa on arrival. According to local media, the crackdown is aimed mainly at Russians, South Koreans and Vietnamese who are using the border runs to enable them to work illegally...
Canada immigration consultants pairing temporary foreign workers with firms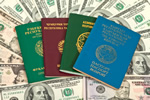 Online advertisements by immigration consultants in Canada are suggesting they can pair would-be temporary workers with employers. The advertisements, many of which are by consultants in Western Canada's Ontario province, pledge that they will assist those wishing to enter the country under the temporary foreign worker programme in...
BBC investigation uncovers more large scale student visa immigration fraud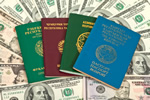 An investigation by the BBC's flagship Panorama documentary programme has identified systemic immigration fraud related to the government's Tier 4 Student Visa scheme. Over 200,000 student visas are approved annually, along with a further 100,000 extension to those already studying at British universities and colleges.Qualifications...
New Zealand immigration scam derided by immigration as unsuccessful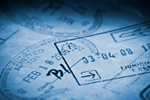 An immigration and employment scam uncovered by a Kiwi company is being described as 'not very successful' by New Zealand's immigration authority. The scam placed would-be migrants in high-paying jobs for which they had no qualifications in order to obtain permanent residency. According to visa services general manager Peter Elms,...
State parliament blames soaring immigration fraud on US government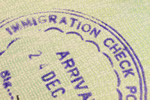 After pledging to crack down on scammers posing as immigration agents, the Utah government went on to blame the problem on Washington and the US immigration authorities. According to immigration officers, visa and green card fraud is the new cottage industry, and the government must be held to be complicit in its development. Fraudsters...