Expats in Thailand fear for their rights during state of emergency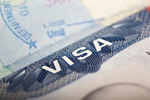 With Thailand now under a state of emergency decree, how will expats cope?
Wednesday's governmental emergency decree effectively closes off Thailand from the rest of the world until after April 30, supposedly to reduce the numbers of coronavirus infections now spreading upwards and downwards from Bangkok. Senior citizens are being told not to leave their homes unless the journey is absolutely necessary, and the country is now totally cut off from the rest of the world via the closure of air, sea and land checkpoints.
To the relief of many, a curfew wasn't imposed, but the threat of a 24-hour version should the emergency measured fall short is scaring expats and locals alike. The only stores left open are pharmacies and food stores both in and outside malls, and banks will continue to operate as will local medical offices. Online deliveries are still permitted as are supermarkets, gas stations and fresh food markets. All gatherings are now prohibited, with the maximum penalty for disobeying the emergency order set at two years' imprisonment.
All news outlets will be censored, with reporters punished for false and inappropriate articles, and residents with pre-existing conditions are being asked to stay home, as are those over 70 years of age. Expats arriving at entry points including airports without the necessary coronavirus-valid health insurance and required medical certificates stating they're virus-free are now being denied entry and deported back to their home countries. Returning Thai nationals are also required to have certification from a Thai embassy as well as proof of an address for their mandatory 14 days in quarantine.
Border crossings are now closed after a short open period to allow migrant workers to return to their home countries. Army checkpoints are being installed on major routes across the country, and all foreigners are effectively banned from entry with the exception of pilots, diplomats, shippers and drivers. All public gatherings are now banned, and the threat of a 24-hour curfew is hanging over Thais and expats alike. Closing the country may sound drastic, bit the general feeling is, if it stops the virus in its tracks, it's worth the hassle.