Mexico now opening its doors to expats from across the world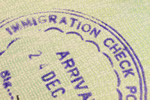 Mexico isn't just a hub for American expats, as the USA's closest neighbour is proving an attractive choice for European expats as well as those from the US of A.
For many would-be expats, the major consideration of any new location is its affordability, especially as formerly popular locations are now experiencing higher inflation or tougher immigration requirements. One seemingly ever-popular hub for US expats is now appearing on Europe-based websites, stressing beautiful beaches, charmingly colonial architecture and a friendly expat community.
For new arrivals who live to eat rather than the reverse, the foodie scene in Mazatlan, one of Mexico's most affordable beachside cities, is amazing, featuring inexpensive, ultra-fresh seafood from one of the planet's largest shrimping ports, organic coffee and all the country's traditional recipes prepared with pride and love. Taco carts and other favourite street foods are a popular stop-off in the evening, and beachside restaurants are ever-popular with long-stayers as well as new arrivals.
The city itself is easily walkable and buses and taxis are easily found, as are the signature rides offered by the Pulmonia open-air golf carts. Annual events such as Carnival plus an exciting list of other festivals such as the Day of the Dead encourage expats and new arrivals to chill out and join in, and the annual marathon attracts international runners. For an evening treat, sunset is magic when viewed from the environmentally-protected Wolf, Deer and Bird offshore islands, and whale and dolphin-watching excursions are the experience of a lifetime. For ecologically-minded expats, Mazatlan is well worth considering for an active retirement.