Kuwait toughens up on expat workers due to coronavirus threat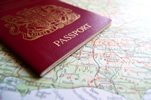 Kuwait toughens up on arrivals from coronavirus-infected countries.
As the coronavirus continues its spread across the world and kills more of those infected, Kuwait is now demanding arrivals from 10 countries provide health certificates from their home countries proving via test results that they're free of contamination. Arrivals in the UAE who cannot or are unwilling to provide the necessary paperwork clearing them will be banned from entering Kuwait.
Those affected by the new rules will be passengers from India, Lebanon, Egypt, the Philippines, Sri Lanka, Syria and Bangladesh, with those arriving from Turkey, Azerbaijan and Georgia also required to provide proof of non-contamination. For the specified countries, COVID-19 tests must be done at medical centres approved by local Kuwaiti embassies, with those unable to comply with the new rulings to be sent back on the same carrier. In states without Kuwaiti missions, the official health authority must certify the tests, and carriers allowing untested passengers to fly will be fined.
The new rulings are expected to hit hard on expat business travellers whose companies are based in Kuwait, but the emirate's government seems determined to control the spread of the virus across the UAE. In addition to the above, expat teachers returning from their travels outside the emirate during the special break ending on March 15 will not be allowed entry unless they have Ministry of Health papers clearing them of any infection.
Officials from Kuwait's university are insisting total cleaning and other prevention measures should take place before students are allowed back, and college health centres should be equipped with detection devices. Temporary expat employees should be laid off until the outbreak has subsided, and newly appointed expat staff should be advised to leave.