Expat professionals saving money by choosing smaller German cities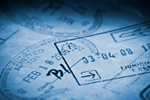 Germany's major cities have been expat professional hubs for several decades, but living in the fast lane is now an expensive exercise for locals as well as incomers.
Expats who're able to live happily outside glittering financial metropolises and save money as a result have a number of equally attractive smaller cities to choose between, all of which also have cheaper property prices. Aachen has always attracted expatriates, with the first Roman arrivals some 2,000 years ago thrilled to discover the region's healing mineral springs. Nowadays, the main expat attraction is its lively university scene, peopled by students from across Europe including Belgium and the Netherlands as well as from further-flung locations. As expected, it's lively and offers a great choice of cafes, bars and restaurants as well as a unique cosmopolitan vibe.
Friendly Freiburg is another historic city and is surrounded by vineyards and the famous Black Forest. The city itself is a tangle of ancient gabled buildings, winding alleyways and farmers' markets and holds regular festivals and street parties. Cafes, breweries and restaurants run by ultra-welcoming locals and their friendly staff all make Freiburg a winner with expats looking for fun after work.
Karlsruhe's ultra-modern tech hub is well-hidden amongst its 18th century architecture, mostly unchanged since the city's founding. With a magnificent baroque palace at its heart, the city's radial roads fan out in all directions. Cultural attractions are many, all enjoyed by a mix of working expat professionals and students. For those expats still familiar with Grimms fairytales, charmingly compact Bremen helps the stories come true in its cobblestoned alleyways and quaint homes, perfect for those who've now realised never growing up is the best idea, especially nowadays.