Is Cambodia still an attractive option for expats in other Southeast Asian hubs?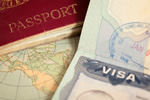 With the coronavirus causing worldwide chaos and various previously popular expatriate destinations such as Thailand falling out of favour, is Cambodia about to become a prime retirement destination?
Asia's formerly expat-friendly hubs have taken hard knocks this year, with the tightening of long-stay visas, political unrest, Chinese encroachment, riots and now the deadly virus epidemic dissuading would-be expat workers, students, retirees and even tourists from venturing into the formerly fashionable bloc.
Cambodia was well set to become the next retiree hub, but the conversion of Sihanoukville into a Chinese gambling town has caused many older expats to look elsewhere. Recent reports suggest the Chinese influence on its near neighbour is on the wane, even although ports are still being built as part of the Belt and Road initiative.
One sign the country is rediscovering its roots is a major property and lifestyle exhibition to be held in April at the capital's Koh Pich Exhibition Centre for the second time. Last year's exhibition was considered a great success, especially in its real estate sector, and hopes are growing that this year's version will be even better. In order to reassure visitors about the virus outbreak, all necessary measures will be taken including temperature checks, and investing in Cambodian property will be the show's highlight.
Affordable housing will be strongly featured, not just for locals but also for expats considering a change of venue from Thailand to its next-door neighbour. At the present time, expat communities are found in Siem Reap and Pnom Penh, and many expats have made the move from Sihanoukville to Kampot rather than face leaving the country altogether.