France News - Emigrate UK Page 10
This is the category page for all France news here on emigrate.co.uk, where you can view all the France emigration news.
Nantes scores high with expat professionals and entrepreneurs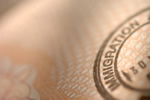 Results of a recent survey reveal Nantes in Western France is the best city for expats looking to work in the country. The study, conducted by L'Express newspaper, placed Nantes ahead out of a pack composed of a selection of larger French towns and cities including the capital. Paris topped the poll, with Nantes a close second. In...
Tax breaks and added perks aim at attracting City bankers to Europe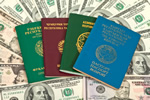 If you're a financial services professional planning to relocate to Europe either before or after Brexit, you're likely to keep more of your salary than your UK counterparts. New analysis has shown bankers and financial services professionals will benefit from certain personal tax sweeteners after their employers have relocated to new...
France upgrades efforts to lure bankers to Paris post-Brexit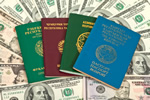 French Prime Minister Edouard Philippe has upgraded the country's push to lure UK-based bankers to Paris post-Brexit. French moves intended to attract expat financial professionals from the City of London to Paris began last year with President Macron's cutting of the wealth tax and loosening of France's tough labour laws. The...
Global economics study slams France as unattractive for expat professionals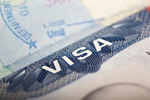 A study undertaken by global economics organisation OECD has criticised France for its lack of attraction for skilled expat workers. The study's main target is France's economic immigration system which, according to the OECD, desperately needs improvement and modernisation in order to supply the needs of its labour market. Although...
France looking to reinvent itself as a startup republic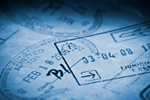 Due to the rapid development of its tech scene, France is opening up to welcome international start-ups to its City of Lights. For most of the last decade, France has been seen as nothing less than contemptuous of the increasingly broad tech scene being welcomed in many world countries. Recently, however, it's changed its tune in an...
Expat drivers in France urged to learn new rules of the road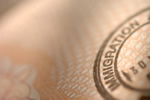 French lawmakers have unveiled revised rules for all drivers in a bid to reduce severe accidents. Drivers' behaviour is the target of a number of new measures recently announced by the French government. Due to come into force next July, the new laws are expected to reduce France's higher than average toll of road accidents by...
Understanding the nuts and bolts of French property purchase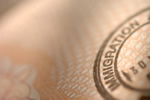 France has been the chosen retirement destination for Britons for several decades to date, and the Brexit threat doesn't seem to have lessened its eternal appeal. Property sales in France are rising again as Britons are deciding to take a chance and move across the English Channel before Brexit finally kicks in. Property prices, except...
Survey shows French heathcare patients hate hospital food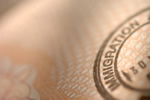 Whether you're an expat or a French national, one important factor in your lifestyle is the quality of all aspects of local healthcare. French hospitals don't just care for locals as their services are also available to expats living in the country via an EU reciprocal deal, at least until March 2019. Many Brits factored in the...
Jobs in France for expats without French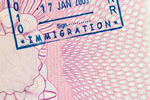 If you're desperate to leave the UK and France is your favoured destination, not being able to speak French may seem like a major hurdle. As the UK sinks into the sunset, more and more would-be expats are leaving for fresh fields and pastures new, with France the closest and most convenient location. Not every Brit who aspires to living...
Checklist for purchasing a property in France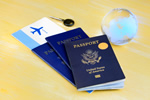 If you're considering emigrating from the UK and purchasing a property in France, it's best to research the process before you start the search for your ideal home. The good news is that you won't be under any risk of problems with dodgy or non-existent title deeds as have occurred in Cyprus, nor will you lose everything due to...