Global economics study slams France as unattractive for expat professionals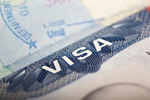 A study undertaken by global economics organisation OECD has criticised France for its lack of attraction for skilled expat workers.
The study's main target is France's economic immigration system which, according to the OECD, desperately needs improvement and modernisation in order to supply the needs of its labour market.
Although economic immigration of workers from European Union member states is straightforward via the EU's freedom of movement directive, skilled expats from other world countries only account for 16 per cent of France's total number of immigrant workers.
Amongst the top echelon of highly qualified migrants, France's attraction as a destination country is lower than the USA, the UK, Canada, Saudi Arabia and even Spain. According to the OECD, the country's notoriously opaque and complex administration processes as well as its high living cost discourage the brightest and best from considering France as a relocation destination.The soaring cost of housing is also an important disincentive for professionals, as are low wages in comparison with other immigration hubs and France's social climate.
OECD solutions to the country's relative unpopularity with skilled expat professionals include the use of an updated list of skill shortages region by region. Making it far easier for overseas students who've graduated from French universities to stay and work in the country is another idea, as this group are severely under-represented in industries with serious recruitment problems. Expanding already existing protocols for welcoming and guiding foreign students at French universities would maximise graduates' successful integration into the French labour market. At present, skill shortages are found in IT, teaching, healthcare and engineering.