France looking to reinvent itself as a startup republic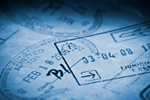 Due to the rapid development of its tech scene, France is opening up to welcome international start-ups to its City of Lights.
For most of the last decade, France has been seen as nothing less than contemptuous of the increasingly broad tech scene being welcomed in many world countries. Recently, however, it's changed its tune in an attempt to persuade international start-ups to set up offices in the capital. In addition, the government is attempting to make inroads into the task of persuading French entrepreneurs not to move to San Francisco or London.
It seems the government's efforts are bearing fruit as, in back streets and courtyards as well as in more prestigious locations, enthusiastic young tech companies and innovators are taking root and making waves in the sector. At present there are some 9,400 start-ups registered in France, supported by more than €2.2 billion of capital investment, placing the country just behind Britain in the European start-up scene.
Paris has over 120 venture capitalists prowling around seeking the best use for their money, and 38,000 software engineers graduate from French universities every year. They're not expensive to hire as salaries here are half those offered by Silicon Valley companies, persuading many to get on the next plane to California in the hope of finding a job. Here, the French government is offering research tax credits covering 30 per cent of research and development costs up to €1 million.
The looming Brexit divorce has taken the shine off London as a traditional start-up hub, with France taking as much advantage of the situation as is possible. It's a choice between views of the Seine and similar views of the River Thames, and the two cities are almost commuter-friendly with Berlin also just a short trip away. One start-up CEO believes France now resembles the London tech scene a decade ago, with long-term entrepreneurs agreeing change is in the air as well as in French mindsets.