France News - Emigrate UK Page 11
This is the category page for all France news here on emigrate.co.uk, where you can view all the France emigration news.
Learning the language opens up new vistas for expats in France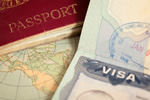 Whatever your reason for leaving your home country, if you're planning to move to France it's important to have a better than working knowledge of the language. Whether you're moving to take up a new job, planning to start a small business or retiring in a country more suited to your needs and wants, learning the local language...
Survey shows French favourites for retirement and second homes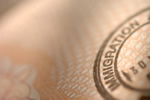 For Britons considering retiring as expats in France but unable to make up their minds as to an exact location, choosing a town beloved by French second-home owners might solve your dilemma. France has always been one of the most popular European mainland destinations for Britishers seeking a second home or a permanent retirement refuge,...
Leave or stay is now the UK expat dilemma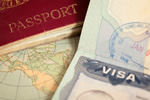 The question of the decade for a huge number of Britons is whether they should move to Europe whilst Brexit is still being negotiated or wait till it's finalised. For many British citizens whose dreams have been focused on a move to another EU country, the referendum hasn't resulted in their deciding to stay on the UK no matter what....
Paris property prices hit all time high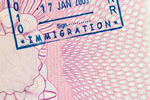 Britons wanting to live in Paris are now caught in a shocking rise in apartment prices, with a record €9.000 per square metre now considered the norm. It's believed that pre-Brexit demand for Paris apartments has played a large part in the dramatic increase, bringing the cost of a Paris pad to its highest ever level. It's not just...
New survey names and shames Paris as worst European city for expats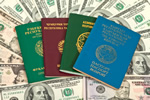 The popular InterNations Expat City Ranking survey of 51 world cities has slammed Paris into last place in the 'ease of settling in' category. Would-be expats and those relocating for business reasons could well be forgiven for being totally confused by the huge number of surveys revealing every aspect of individual destinations via...
Choosing your expat destination based on the local cuisine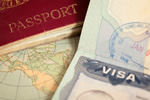 Would-be expats who simply love their food have a great choice of favourite destinations, some of which are amazingly inexpensive. Local cuisines may well be the first consideration for committed foodies when compiling a list of favourite overseas expat destinations. Given that one man's meat is another man's poison, the huge variety...
Tips on finding a property bargain in France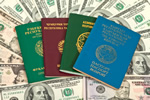 For would-be UK expats still willing to chance moving to France in spite of Brexit, property bargains can be had in several regions. Property prices in France are now overcoming a period of stagnation and are on the rise, but the ever popular British expat destination still gives incredible bargains in less than well-known locations...
Aussies chase the Australian dream by moving overseas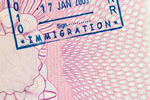 According to Oz expats, it seems that chasing the great Australian Dream is best done from overseas rather than in the home country. Escalating property prices, inflation and stagnation are all reasons why Aussies who still believe in the Great Australian Dream are choosing to chase it by becoming strangers in a strange land. Everything...
Immigrant dies attempting to jump onto moving train in Calais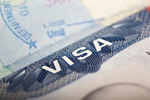 A migrant died while trying to get onto a moving train in the northern French port of Calais on Tuesday, announced Eurotunnel officials. The migrant's name, nationality and sex have yet to be disclosed, but the person is now the second in two weeks to die while trying to board a train in similar circumstances in desperate efforts to...
French Jewish emigration to Israel on the decline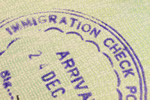 The number of French Jewish people emigrating to Israel has fallen by 15 per cent, despite Prime Minister Benjamin Netanyahu's offers for them to make the move. The Middle East Monitor reports that between January and April this year, some 1,398 French Jews moved to Israel, compared to 1,647 during the same period last year, representing...