Nantes scores high with expat professionals and entrepreneurs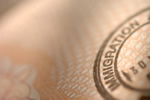 Results of a recent survey reveal Nantes in Western France is the best city for expats looking to work in the country.
The study, conducted by L'Express newspaper, placed Nantes ahead out of a pack composed of a selection of larger French towns and cities including the capital. Paris topped the poll, with Nantes a close second. In addition, a previous poll carried out by English language expat newspaper The Local rated Paris below Nantes, with the city beaten to the top spot only by its near neighbour Rennes. Expats looking to base themselves in France might well ask what's so very special about Nantes, especially if they've never heard of it or not known exactly where in the country it's found.
According to Nantes' Chamber of Commerce president Yann Trichard, the city has a perfect setting in the heart of the Great West region and is close enough to Paris to facilitate easy travelling between the two. Its powerful industrial base and stable economy provides jobs and good lifestyles to its residents, and attracts a good number of expat professionals from overseas. Trichard also stresses the innovative and dynamic companies making up its business base in competition with Paris and its job market. The city must be doing something right, as there's been a huge influx of talent over the past few years.
By 2016, Nantes' reputation as a great place to live and work had resulted in an average of 7,500 people arriving every year. In addition, 2017 broke all records for the number of new company arrivals, with 86 firms moving into the area. One third of those companies had previously been based in Paris, and some 1,400 jobs were created as a result of the relocations. Expats already working in the city aren't at all surprised at its success, citing its acceptance of new ideas as well as its youthful, dynamic stance as a city.
The new EuroNantes business district as well as the city's position just 60 minutes' drive to the Atlantic port of Nantes-Saint-Nazaire both make it a sensible choice for international service companies such as banks, IT and insurance companies. In addition, small businesses are able to thrive due to low rentals, particularly in comparison with Paris.