France News - Emigrate UK Page 12
This is the category page for all France news here on emigrate.co.uk, where you can view all the France emigration news.
Spain joins EU migrant quota opposition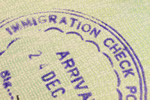 Spain has rejected the EU's proposal to set member states migrant quotas, following on from the UK and France's similar moves. The Iberian country rejected the proposal to share the mounting migrant burden, insisting that it had already helped many refugees and could not accept compulsory quotas. The European Commission unveiled the...
UK: Home Secretary insists work must be done to prevent Jewish emigration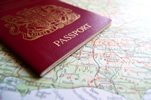 Home Secretary Theresa May has said it is time to "redouble efforts" to ensure there is no escalation in anti-Semitism in Britain and that the Jewish community feels safe. May admitted that she never thought the day would come when Jews in the country said they were scared to stay, but acknowledged that the attacks in a Jewish...
Thousands of Jews to quit France for Israel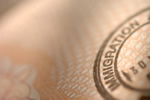 Some 15,000 French Jews are predicted to emigrate from France to Israel amid increasing concerns of anti-Semitism after the deadly kosher supermarket attack last week. The Jewish Agency chief Natan Sharansky forecast the record number after four Jews were killed in an attack on the kosher supermarket in the French capital. It is thought...
North American Jews emigrating to Israel in record numbers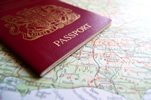 A record number of North American Jews moved to Israel in 2014, according to the Ministry of Immigrant Absorption and the Jewish Agency for Israel. Last year, more than 3,700 Jews from Canada and the US emigrated to Israel, a seven per cent rise in new arrivals from North America, while there was an increase of 32 per cent in the total...
Migrants offered shelter in Calais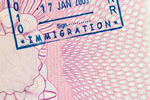 A heated shed has been erected in Calais to protect migrants from the chilly weather currently being experienced in northern France. The Pas-de-Calais prefecture has put up a 500 square metres shelter for migrants as part of the "great cold weather" initiative put in place by the French government to protect people from the cold...
France to launch new student and business visa categories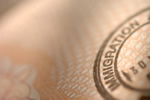 In order to attract more students and business people to its shores, France is offering new, simplified requirements for international student visas and foreign businessmen. The new visa programmes are expected to boost the economy by encouraging more overseas students through multi-year visas and assist new business start-ups by offering...
International residency schemes make emigrating easier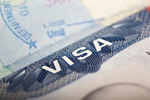 A decade ago, there was little choice as regards residency abroad for those with a reasonable nest egg to invest, but nowadays it's possible to choose between 20 countries' special offers. Today, acquiring residency or citizenship in many attractive expat destinations is just a matter of buying property priced over a certain amount....
New survey puts France at top of desirable emigration havens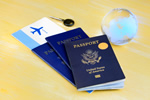 France has won top place in a recent survey for its unlimited attractions as an emigration destination. Although would-be migrants could be forgiven for being confused over the vastly conflicting results of such surveys, real estate giants Rightmove Overseas rank France at the top of the long-term expat tree. The poll, published late last...
Which expat haven gives the most happiness and contentment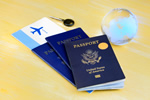 New poll identifies the good, the bad and the decidedly awful expat destinations spread across the world. According to recent surveys, up to 50 per cent of UK residents would head off to fresh fields and pastures new given half a chance, but deciding the best location for a new life can be fraught with dangers. A new poll by Lloyds Bank...
UK property price recovery is good news for migrants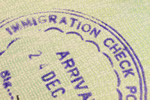 With British house prices soaring last month to their highest since 2010, would-be migrants are expecting more cash to buy their dream properties overseas. Along with a recent survey indication that 48 per cent of Britons would leave the country if they had the chance, research into property prices has seen first-time buyers re-enter the...