Recession or not, is offshore the way to go for UK expat funds?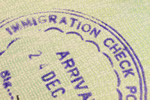 As Brexit chaos gets even worse, sterling drops still further and a UK recession looms on the horizon, it's time for expats to take stock of their UK based assets.
Political maneuvering and grandiosity on the part of the UK's very own version of Trump are set to force the sterling exchange rate still lower, causing concern for expats who have UK financial assets including sterling, bonds or UK-based pensions. If, as now seems horribly likely, a no-deal exit from the EU is the final result of three years' political waffle, insurers are suggesting it's time to re-plan your financial strategy from national to international in order to protect your personal wealth.
Financial experts are predicting a further fall in sterling even before October 31, although no-one's as yet brave enough to bet on the rate on November 1. It's thought the pound may take two to three years to recover, during which time the UK economy will suffer, as will UK expats, citizens and businesses. The likelihood of yet another general election is also expected to weigh heavily on the exchange rate. A few experts are even predicting a recession followed by mass protests, a general strike and civil disobedience, although this may be simply be spin to increase offshore financial firms' profits before a crash and should probably be ignored.
Exploring so-called legitimate overseas avenues as safe havens for expat cash is far trickier than it sounds, especially for those expats to whom financial issues are the 21st century version of rocket science. Finding the right advisor to guide inexperienced expat investors to the best haven for their cash is on a par with winning the lottery, and could well be referred to as a lottery in itself. For example, locking a pension pot into an insurance-linked bond with high product-provider charges has never been the way to go, especially nowadays when the stock market doesn't know if it's on its head or its lower part. Offshore insurers who benefit from expats' cash aren't about to lower their extortionate charges, no matter what happens in the world-wide economy.