Childrens' education now a cash cow for investors whilst expat parents suffer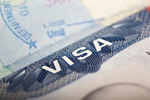 Expat parents living and working in the Gulf States are now paying around a third of the family income to ensure their children get a good education.
Rampant increases in international school fees for expat children in Saudi Arabia are forcing many parents to send their kids back to home country schools charging reasonable prices. Educating their offspring in the Kingdom is becoming a disproportionate burden for hard-working expatriate professionals, and parting from them for three school terms every year isn't easy. Saudi has around 38,000 schools at varying levels from free government-run to private and international establishments, with the last two highly profitable enterprises for Saudi investors.
International school fees start at around 35,000 riyals a year and now have a ceiling price of around 60,000 riyals by order of the Saudi government. Kindergarten fees at such schools start at 12,000 riyals and are now capped under the same scheme at 45,000. Parents are not now expected to pay extra charges for activities and suchlike over and above the stated fees. The government-introduced caps are also applied to private schools, with fees starting at 15,000 riyals and capped at a maximum of 40,000 a year. Anxious expat parents were well pleased with the government's announcement of the caps, as most were fearing another swingeing set of increases in the 2018-2019 school year.
The immediate private school fee freeze announced by the authorities was a great relief, allowing parents a badly-needed financial respite. It has to be said that the Gulf States is not the only region where fees are soaring out of all proportion, as a decent education in the majority of world countries is now a cash cow for privately-run facilities, with university students in the USA, UK and other Western education hubs spending most of their professional lives after graduation attempting to pay off their student loans.