Finance News - Emigrate UK Page 10
This is the category page for all Finance news here on emigrate.co.uk, where you can view all the Finance emigration news.
Expat life in France can become a personal nightmare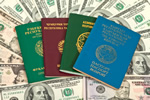 The majority of expats who choose France as their overseas home are happy to have done so, but what makes a dream turn into a nightmare? Survey after annual survey praises France as an expat destination, especially for Britons, with many having lived there for several decades. Most say their quality of life has improved considerably,...
Getting an expat mortgage on your dream Australian home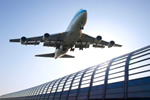 If Australia is your preferred expat destination and you're considering purchasing a new home, mortgages will depend on your residency status and type of visa. Whether you're about to become a resident in Oz or are buying a property as a non-resident, using a mortgage broker is the fail-safe way to get what you need. Laws governing...
Planning retirement in the UK after an expat life overseas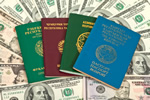 Planning a move back to the UK can be just as tricky and time-consuming as planning to leave! Whether you're moving back to the UK as intended after a lifetime working overseas or being forced back by fear of Brexit's consequences, the first thing to realise is that the country of your birth has changed a lot since you left. New rules...
New China IIT law to impact expats as well as nationals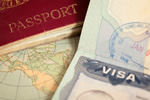 The new Chinese IIT law concerning income tax passed at the end of August will impact expats as well as Chinese citizens. The new law deals with changes to the way individual income tax is calculated and enforced, and is based on changing residency rules for expats, expanding deductibles and adjusting tax brackets. It's set to be...
Several million British expats urged to Brexit-proof their finances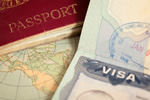 According to leading financial advice firms, all British expats should now be reviewing their financial strategies in the light of a possible no-deal Brexit. The news that the UK Chancellor of the Exchequer is setting aside some £500 million in preparation for a no-deal Brexit is sending shivers up the spines of a good number of British...
Frozen pension petition hits 220,000 signatures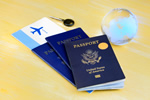 A petition against frozen pensions launched by the daughter of a 93-year old British expat living in Canada has been signed by 220,000 protestors. The petition called for pensions justice to relieve the hardship endured by those Britons who'd retired to countries with which the UK has no formal Social Security agreement. Of the one...
UK offers healthcare coverage for expat retirees in EU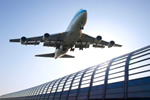 The British government has introduced a bill aimed at continuing the funding of EU-based Brit expat pensioners' healthcare in the event of a no-deal Brexit. The bill came after French lawmakers said their government was considering safeguarding healthcare provisions for British expats if Britain ceased to make reciprocal payments...
Expats in the Netherlands access worlds? best pension scheme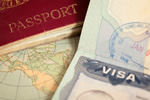 If you've decided the Netherlands is your forever home and have a permanent job, the Dutch pension system will ensure your comfortable retirement. The Dutch pension system is recognised as one of the two best on the planet, due to the diversity of its sources of funding, its strong regulation and its accuracy in calculating...
UAE longer term visas boost property market confidence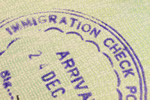 The UAE's recently introduced retirement visa and 10-year visa have had a direct, positive effect on confidence in the Dubai real estate market. As a result of the two new visas, Dubai's property market is already seeing an increase in enquiries from first-time purchasers, even although many would-be home-owners are struggling to...
Scandal of British frozen pensions heads to Westminster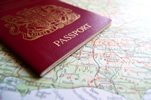 British PM Theresa May is under pressure to end the scandal of expat frozen pensions. An unequivocal message to 'do the right thing' by ending the scandal of British frozen state pensions for UK expats is to be delivered by Anne Puckridge, 93, a WWII veteran who served in all three branches of the British armed services. Mrs Puckridge...