Credit card provision for newly arrived expats in Singapore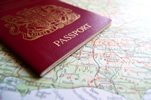 The vast majority of new expat arrivals in Singapore are fully aware about the high cost of living in the city state, but actually coping with it successfully may need practice as well as credit cards.
It's a sad but true fact that absolutely everything needed to live as an expat in this amazing city is expensive, with those on less than generous salaries or pensions guaranteed to have a relatively hard time balancing their household budgets. However, with just a little planning, there's one way to avoid regular overdraft-based conversations with your bank manager – using credit cards as they're meant to be used!
Finding the right card or cards is the first step, with those who've kept a bank account in the home country easily able to get a debit or credit card for use overseas. The downside is that international charges and currency exchange rates are unreasonably high, making backing it up with a local bank's card services almost essential for regular local usage. Credit cards with limits set according to your income and credit history give the 'buy now, pay later' option, useful if you're a new arrival attempting to fit out an apartment and sign on to utilities.
Given that you're careful about your spending, there's another plus about using your credit card rather than cash for major purchases – if you've been scammed, you've a fair to good chance of getting your money back. In addition, having one or two credit cards issued in Singapore can make getting a car loan or smartphone far more straightforward, with accessing credit easily and fast a key part of settling down in Singapore.
The above is the good news but, on the flip side, you'll need to keep a close check on your card spend in comparison with the card's minimal monthly payment. Ideally, clearing the full amount at the end of each month means you don't pay interest but, especially in an expensive location such as Singapore, this isn't always possible. Interest rates on unpaid portions of your bill can run as high as 15 to 28 per cent, with reading the small print before you sign up a tedious but essential task. Obviously, you'll need a Singaporean bank account in order to get a credit card, with researching their card provider services and costs before you sign up the best idea, as no two banks have the same rules and regulations.
Most major banks in the city state will take on expat accounts and offer credit cards as part of the deal, but a residential address, valid work permit and minimum salary level of $45,000 are required. Credit assessments will be run, including your scoring on your past loan-payment history. Luckily for some expats, only your Singapore credit rating is taken into account, thus allowing forgetful new expat arrivals to ignore their home country debts.