Taking early retirement as an expat brings inner peace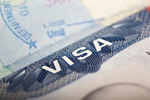 If you're saving every last cent against an early retirement as a mobile expat in exotic destinations, careful planning is essential.
It's almost every expats' dream to travel the world without having to worry about the salary, the office, the boss and all the other aspects of growing a career. In order to realise this dream, aggressive savings goals over your estimated working life are compulsory and are sure to impact your quality of life during your years in employment. Not every expat who plans early retirement will be self-disciplined enough to reject consumerism whilst still earning, but those who do can look forward to many years living the dream.
Giving up that monthly pay check is scary at the very least, no matter how much cash you've squirreled away in an offshore account over the years. However, gaining financial independence is its own reward, especially as it changes your perception of money as regards needs rather than wants and allows you to see the world from a different angle. One immediate difference is that you're not tied to life in an expensive city simply because you work there, leaving you free to travel the world as an expat and live anywhere you please.
If wanderlust is your motivation for your years of saving against a very early retirement, travelling the world doesn't have to cost what it would if you were travelling for business. Balancing more expensive must-see locations such as Japan, Singapore, Hong Kong and Iceland against destinations in Mexico, Vietnam and Eastern Europe gives increased control over your retirement savings and allows your values to gradually change. If you've made sensible investment plans ensuring a passive income, you'll probably almost forget about money and get on with living your ideal expat life with a far greater degree of inner peace.
The psychological effect of not having worry about keeping up with others in the office often crops up in discussions about early retirement, with those who've done it saying it's not about your wealth, it's about the value of the lifestyle and the time to enjoy it. If you're contemplating this massive lifestyle change, try to get a lump sum severance payment from your company as this gives you a financial cushion to make the transition far more comfortable. Also, make sure you're eligible for 26 weeks' unemployment benefits, as every little helps. If you're planning to live off investment income, keep an eye on your risk exposure as, nowadays, the good times truly don't last for ever.