Czech city opens centre aimed at supporting new expat arrivals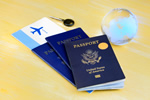 One of the toughest challenges for newly-arrived expats in a strange land is integration into the local culture.
The first few months of expat life in any new destination can be stressful at best and distressing at worst, especially if the basics of the new language are difficult to master. In addition, wherever expatriates hang their hats, the cultural aspects of the new country present a challenge. However, now that expatriation is the millennial 'thing to do', many countries are ensuring new arrivals' first few months are at least bearable by setting up programmes aimed at recent incomers.
The latest expat destination to open a centre aimed at helping new expat arrivals is set in the Czech Republic's Moravia-Silesai and Ostrava region, with the new service due to open next week. For its first year it will serve as a pilot programme, with evaluation indicating exactly what is still needed to help new expat arrivals as well as long-stayers needing extra advice. It's due to open for 20 hours per week and will assist newcomers' integration as well as advising how they can use their education and experience in their new country of residence.
One important aspect of the advice to be provided by the new centre is aimed at expat families looking to find long-term accommodation as well as access to the country's healthcare services and leisure activities. Placing qualified expats in positions in the regional market will help provide much-needed services in rural areas, and the service as a whole aims to keep expat talent where it's needed in the local labour market.
The city of Ostrava lies at the heart of a region formerly known for its mining and metalwork industries, and is now attempting to reinvent itself as a cultural hub offering tech-based activities and services. The area has suffered a relatively high unemployment rate since the decline of its industries, with expat-aimed centres also building on contacts with service providers, universities and employers in general. Rebuilding the once thriving communities by introducing expat experience and qualifications is being seen as ultimately beneficial to the region as well as to its increasing expat community.