Lisbon gets new innovative international school for expat kids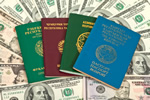 One of the major issues when relocating overseas with your family is finding the best international school for your children.
When it's essential to accept an overseas reassignment and there's no option but to have your family come along as well, most parents' major concern is to ensure their children have the best education available. This normally means enrolment in an international school, hopefully with your employer assisting with the costs. Standards and curricula vary according to the destination, but the vast majority prioritise the English language as well as preparing students for entry into an international university.
If you're considering a transfer or job in the Portuguese capital, checking out a new, innovative international school will set your mind at rest as regards your children's educational futures. The United Lisbon International School is due to open in September this year, and is offering an internationally recognised English language-based programme open to kids from the age of three right up to grade 12. The new school is aiming to inspire the new generation and empower them to support a sustainable world, using an holistic programme merging excellent academic education with sustainable personal development and values.
The curriculum will be taught entirely in the English language and leads to the International Baccalaureate Diploma and Advanced Placement, ensuring a choice of top international universities for its graduates. Places for up to 1,000 students will be provided, but for the first year just 150 places will be offered, allowing the school to focus on shaping and creating both the learning process and the community itself. In the second year, Grade 10 will be added, with Grade 11 set for inception the following year. The new school will open on 14th September, and tuition fees are being set on a par with other international schools in the region.