Isle of Man extends its expat relocation initiative for another year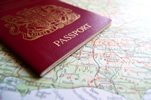 If a career on the Isle of Man seems an attractive proposition, the 2019 relocation incentive has been extended for another year.
The programme, known as the National Insurance Holiday Scheme, was originally set up to support employers' recruitment efforts as well as to increase the population on the island and will now run until the end of this year. It's aimed at would-be expats who've not been tax resident for the part five tax years but wish to take up full-time permanent employment based on residency. The minimum gross salary requirement is set at £21,000 and isn't a requirement for IOM students returning after graduation.
Over the past three years, the Isle of Man's jobs market has been buoyant and employment levels have been high, mostly due to governmental stimulation of the economy. More residents have been able to find work, and the scheme has attracted a good number of incomers, one reason why it's being continued for another full year. The island has always attracted expat professionals in the financial sector as several offshore insurance companies have chosen it as their base.
Under the expanded scheme, an incomer earning £30,000 a year will take home £27,450, considerably more than his or her counterpart in the UK. In addition, eligible resident incomers will be allowed to claim back all National Insurance contributions paid during their first year in work on the island, although refunds are capped at £4,000. New expat arrivals will find a friendly community, a fascinating history and a culture which includes music combining Celtic and Norse traditions as well as myths involving malevolent spirits, fairies and an extraordinary number of ghosts.