Canada adds more occupations to priority list and expedites credential assessments.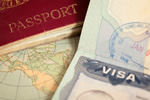 In addition to plans to streamline the foreign credentials recognition process, Canada's immigration authority has added 10 more occupations to its priority list of skilled jobs.
Citizenship and Immigration minister Chris Alexander and Employment and Social Development minister Jason Kenney together announced the changes. Applicants whose occupations are on the 24-strong priority list will now have their foreign qualifications fast-tracked and their application processed within one year.
Skilled trades added to the list include electricians, carpenters, welders, heavy-duty equipment technicians and heavy-duty equipment operators. Also invited to apply are geo-scientists, audiologists and speech language pathologists, psychologists, lawyers and midwives.
Positions are available in most Canadian provinces, and the faster processing of overseas qualification assessments should enable new Canadians to find jobs in their chosen field far more quickly than at present.
The move will also benefit employers, as they will be able to tap into skilled migrant workers already in residence rather than relying on temporary foreign workers.The changes are expected to make life easier for skilled immigrants attempting to find work in their new country.
Many immigrants are forced to take jobs well below their skills levels whilst waiting for their overseas qualifications to be assessed, and many employers are wary of hiring new arrivals until their comparative qualifications have been officially approved.