London tech companies suffering from strict immigration rules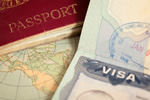 Whilst Canada and Australia open their doors still wider for talented technology migrants, London's tech sector is suffering due to the UK's over-zealous immigration laws.
Claims of a dearth of available talent from overseas are being made by the Tech London Advisors group, a coalition of business and technology experts along with government representatives. The aim of the group is to champion London's cause as a hub for digital and tech businesses, with its recent survey asking what respondents believe would most contribute to the sector's economic growth.
The study revealed that 43 per cent of those surveyed believed that a lack of talent in the field of technology was the main inhibitor of growth, whilst 10 per cent said immigration law was stifling London's place as a world technology hub. As young people in the UK seem not to wish to study the sciences, importing the best talent from overseas is the only answer.
The group is urging the UK government to review its education policies and place more emphasis on digital and technological skills as well as math and the sciences. They're also urging that immigration legislation needs to be rethought in order to attract qualified talent from non-EU countries suich as the USA.
The vast majority of those surveyed reported difficulties in filling crucial positions due both to a lack of talent at home and the difficulties associated with the present immigration laws. One company has lost a number of former Silicon Valley specialists as they found it impossible to get work visas for the UK.
The group appreciates the government's expansion of the Tier 1 Exceptional Talent visa to include the technology sector, but believes there's much more that counld be done to encourage high-level immigrants. It will continue to work with the Home Office to find a solution to London's crucial skills shortage.