Southeast Asia favourite with expats for cost effectiveness and weather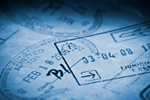 Last year's Expat Explorer survey revealed that the southeast Asian countries were amongst the most cost-effective as regards maximising disposable income.
Although the cost of living in your chosen country may not be a deciding factor, it's as well to consider a comparison between several countries before making a final choice. If you're moving abroad with your company, making sure your salary and benefits package takes care of most needs is important, but for those emigrating by choice, cost of living criteria are essential considerations, especially if you're retiring.
Thailand, Indonesia, the Philippines, Cambodia and Vietnam are all considered to have costs of living far below those in most other favoured expat destinations. Low everyday expenses such as accommodation, food, clothing and transport allow for a comparatively high quality of life, and utilities cost an average 60 per cent less than in most Western countries.
For migrants from the USA and UK, Thailand represents the best value for money combined with many amenities such as heathcare at comparable standards to their countries of origin. Food in particular scored high for availability of a choice of cuisines at great prices, and accommodation, whether rented or purchased outright, is at least 60 per cheaper than in the West.
At the other end of the cost of living scale, Europe as a whole is now an expensive destination for immigrants. London properties are at an all-time high, and owning and running a car isn't cheap, but still saves money over the high cost of public transportation.
Ireland and the Netherlands are two more of the costly destinations for expat living, with transport and childcare taking up a sizeable chunk of the average budget. Property prices have shown dramatic falls in Spain and Greece, both of which are considerably cheaper than in the rest of Europe as regards everyday needs.