Angry Chinese investor visa hopefuls preparing to sue Canadian immigration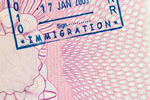 Following Canada's scrapping of the Immigrant Investor Visa programme, a group of furious Chinese would-be migrants are planning to sue the Canadian immigration service.
The original programme offered high-net-worth investors the chance to loan money interest-free for five years to state governments in Canada, and offered permanent residency as a lure. It quickly became popular with wealthy Chinese seeking an escape hatch, but brought very few benefits to the states concerned.
A huge backlog of applications, built up over six years, was terminated, and the application fees returned to the would-be immigrants, most of whom had put their lives on hold for years waiting for approval. Many had purchased luxury homes in Canada in anticipation of their visas being granted.
Canadian lawyers representing the group say they are working around the doctrine of legitimate expectation. This is a Canadian common law principle involving any government body which offers a service and leads people to believe it will be provided.
Visa applicants, they say, had a legitimate expectation that, given they had provided all necessary requirements requested including proof of finances and the application fee, visas would be granted. Cancelling the visa, counsel believes, entitles the disappointed applicants to compensation.
Meanwhile, Canadian immigration minister Chris Alexander has told the media that the controversial investor visa will be replaced by a new version involving more commitment to Canada as regards residency and a higher amount of investment capital. His comment during a recent visit to China that the visa had been cancelled due to visa fraud did nothing to cool frayed Chinese tempers.