Buy to let properties now favourites with British expat investors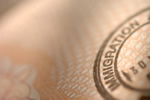 If you've decided to leave the UK before the Brexit transition period ends and have a mortgage-free property worth many times its original price, here's what to do with the cash!
Dumping the home country for a long-term stay in an unfamiliar land can be an adventure, but stashing your cash somewhere safe and profitable is not just a good idea, it's essential. Ignoring approaches from unknown, ultra-firiendly IFAs is a must, especially as nowadays it's still possible to invest in a UK buy-to-let home offering not just rental income but also serious long-term capital appreciation.
Investing in this way isn't just a great opportunity to increase your income, it's also a safe haven if your destination country becomes something it wasn't when you moved there, resulting in your not feeling welcome any more. Political instability can wreck expat lives, and frequently does, especially in Asian destinations. In addition, your property investment in the home country could be very useful as a stopgap for your adult offspring.
Although house prices in the UK have risen in the majority of regions over the past few years, the Brexit referendum caused sterling to fall and led to significant discounts on British property. Many experts believe December 31st this year will trigger another fall in the pound, with the same result for those buying in from overseas. Even now, rental yields are significantly higher than their overseas equivalents.
Savvy investors are ignoring the streets of London as the gold is now tarnished, and heading north to Britain's former industrial heartlands. Manchester and Birmingham are of especial interest as rental yields are higher and prices lower, especially in university cities crammed with students needing somewhere to live. Modern city-centre apartments are also good value nowadays, and management companies can run your property at reasonable rates.
Finding an expat buy-to-let mortgage is easier than ever before, with specialist brokers more than happy to help. Smaller banks and insurance companies are the favourites as regards fewer hoops requiring jumping through, and their mortgage offers arrive far more quickly than those from larger companies. Whether you're retiring abroad or on a reassignment, this investment is literally as safe as houses!