Thai health minister states coronavirus epidemic can't be stopped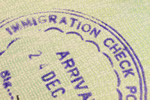 As China's coronavirus infection rate rises to over 17,000 and the death toll also increases, expats in Thailand are in fear due to a health minister's comment that the country can't stop the spread of the virus.
Potentially, Thailand is most at risk from an unstoppable epidemic due to the fact that some 22,000 Wuhan residents visited the country during January. To date, the Southeast Asian's expat retiree and tourism hub has at least 19 confirmed cases, making it the worst affected in the region outside China itself. Speaking on Sky News, health minister Anutin Charnvirakul said the ministry fully expects many more people to fall sick before the virus runs its course.
Thailand is now screening all arrivals from China, but almost if not all those affected have been Chinese tourists arriving from Wuhan in January to celebrate Chinese New Year in Bangkok, Chiang Mai and the holiday island of Phuket. From the south to the north of Thailand, tourism is shutting down and malls as well as markets, restaurants and entertainment venues are almost empty. Expats are keeping a low profile and the streets in many popular towns are almost deserted.
According to a Bloomberg report, Thailand is now demanding medical certificates stating freedom from infection by the virus from all Chinese arrivals. Many believe it's too little, too late, but others are calling it a start, and a new treatment combining several drugs is believed to have had a positive effect on one 71-year old Chinese patient. The treatment combines one anti-flu drug plus the HIV drugs lopinavir and ritonavir and seems to have been successful in stopping the virus.