Best destinations for expats looking to live in Greece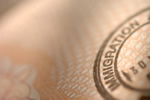 Falling in love with all things Greek during a month-long summer holiday is almost inevitable, but what's the country like to live in long-term, whether for retirement or for work, and where's the best location?
As every visitor knows, Greece has everything from a myriad islands, azure seas and hot summers to mind-blowingly ancient historic sites around almost every corner, but living there full-time gives a different perspective. Nowadays, Greece's scrap with the EU is just a memory and tourists are rediscovering its many glories but, for would-be expats needing a job in order to live and those seeking the perfect retirement destination, where's the best region to live the dream?
Expat professionals invariably head for Athens, either to take on a reassignment or find a suitable position within an established company. Greece's capital is a combination of ancient and modern in close proximity, but salaries aren't up to its rivals in other parts of Europe. However, living like a local is possible on a smaller income and far more fun than simply sticking within the established expat community.
Greece is best known worldwide for its stunning islands, and families prefer them due to their lower crime rates compared with the mainland. Corfu and Rhodes are typically tourist, but Crete's historic Minoan attractions are the remains of a Mediterranean civilisation older by a thousand years than that of Athens. Lesser-known Spetses lies just off the mainland and gives upscale delights, and Lefkada still has traditional villages.
The Peloponnese isn't the best known region, but is one of the loveliest and most historic and has now become a popular hub for tourists looking for a Greece which vanished elsewhere a good few decades ago. For would-be entrepreneurs as well as expat retirees, its small coastal towns draw enough tourism during the summer to create a market as well as a temporarily larger expat community. Things quieten down during the mostly mild winters, with social life at village level the most enjoyable.