Are expats deserting Costa Rica for Mediterranean destinations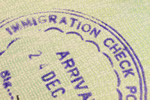 North American expats as well as retirees from colder EU countries have been flocking to the Costa Rican region of Guanacaste, but changes over the years are forcing many to reconsider and head elsewhere.
Guanacaste has been expat heaven for some years, and is home to the largest expat community in Costa Rica. However, rampant inflation and massive rises in the formerly cheap cost of living are forcing many to research other warm, less expensive countries.
The majority of expats in the region are from the USA's northern regions and Canada, for whom going back home has no appeal due to the cold and increasingly longer winters. Some are looking across the pond at the Mediterranean region, with Spain a particular favourite.
For the last several years, the increase in Costa Rica's cost of living has been straining expat pensions and savings, with Guanacaste' s beach communities now infamous as some of the most expensive in the whole of Latin America. Searches for the 'new Costa Rica', it seems, have been going on for a while.
Nearby Panama seems to be a possibility, as does ultra-cheap Nicaragua, but the latter has a major problem – most of its nationals who haven't already emigrated are desperate to do so, causing instability. A recent survey showed that, instead of heading to Costa Rica, most Nicaraguans chose Spain as their preferred destination due to Costa Rica's high prices.
Spain is already popular with emigrants from North America, so those arriving from Costa Rica should feel at home in already-established communities. The similarities between the two expat-hub countries include dramatic scenery, great beaches, active volcanoes and eco-friendly enclaves, although Spain has amazing heritage monuments and ancient towns steeped in Moorish history.
For locals and expats priced out of Costa Rica, Spain seems a good option. Real estate prices at present are at their lowest for decades, and free food with drinks in tapas bars could be a major attraction.